Crackle Quartz, Agate & Aura Quartz Necklace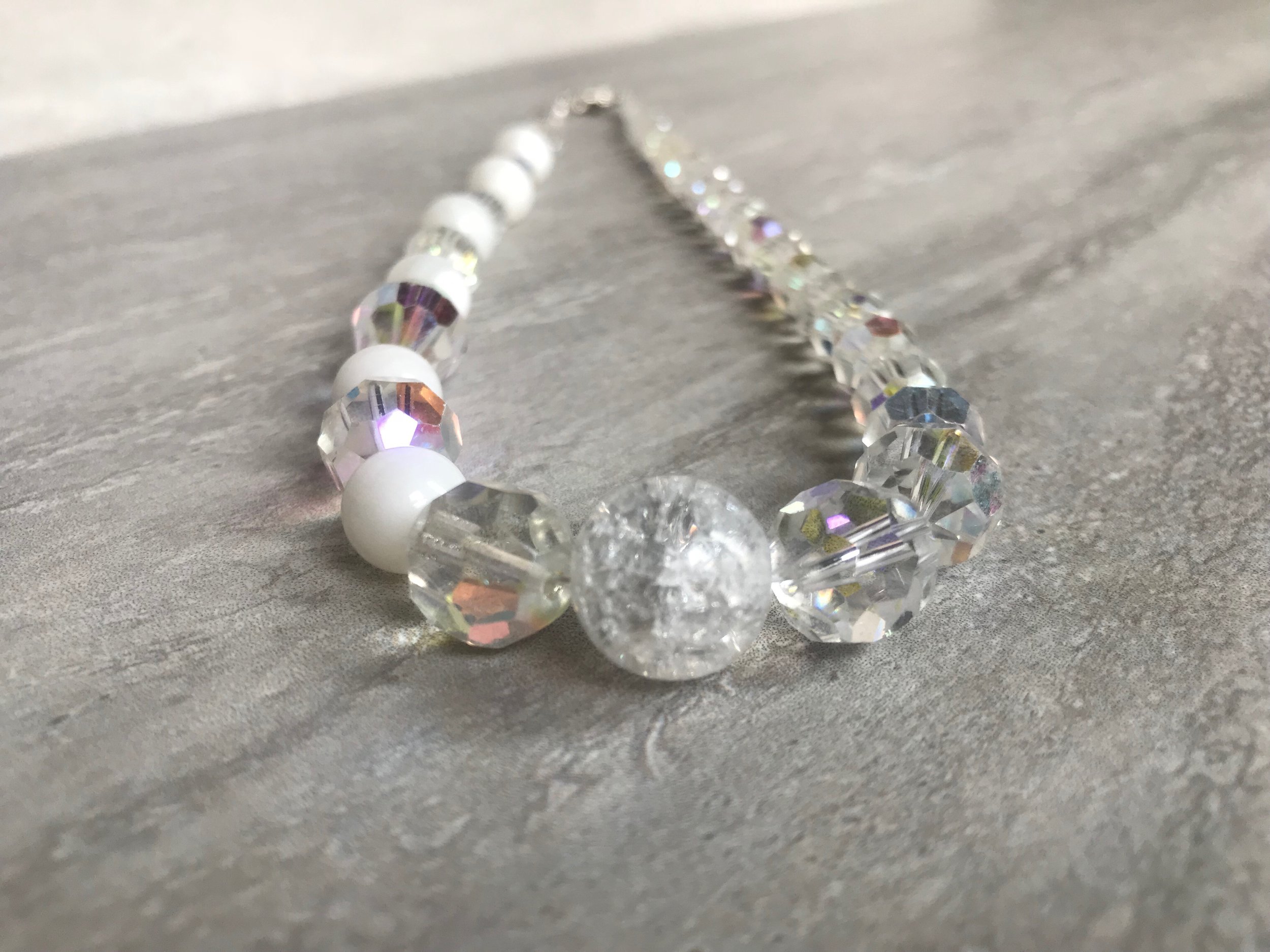 Crackle Quartz, Agate & Aura Quartz Necklace
Beautiful and elegant necklace designed just to sparkle! Pure white Agate is matched with Aura & Crackle Quartz. The Carnival glass all the way to the top really makes this piece stand out.
Hand beaded single strand necklace
Lobster claw fastening with 2" adjustable chain
Matching earrings available, made to order
The soft bands on Agate stones are often called earth rainbows as they come in various colours. Use Agate for emotional stability.
Our favourite crystal, Aura Quartz has an incredible iridescent glow that reflects the magic of Quartz and Metal combined.