Howlite & Opalite Necklace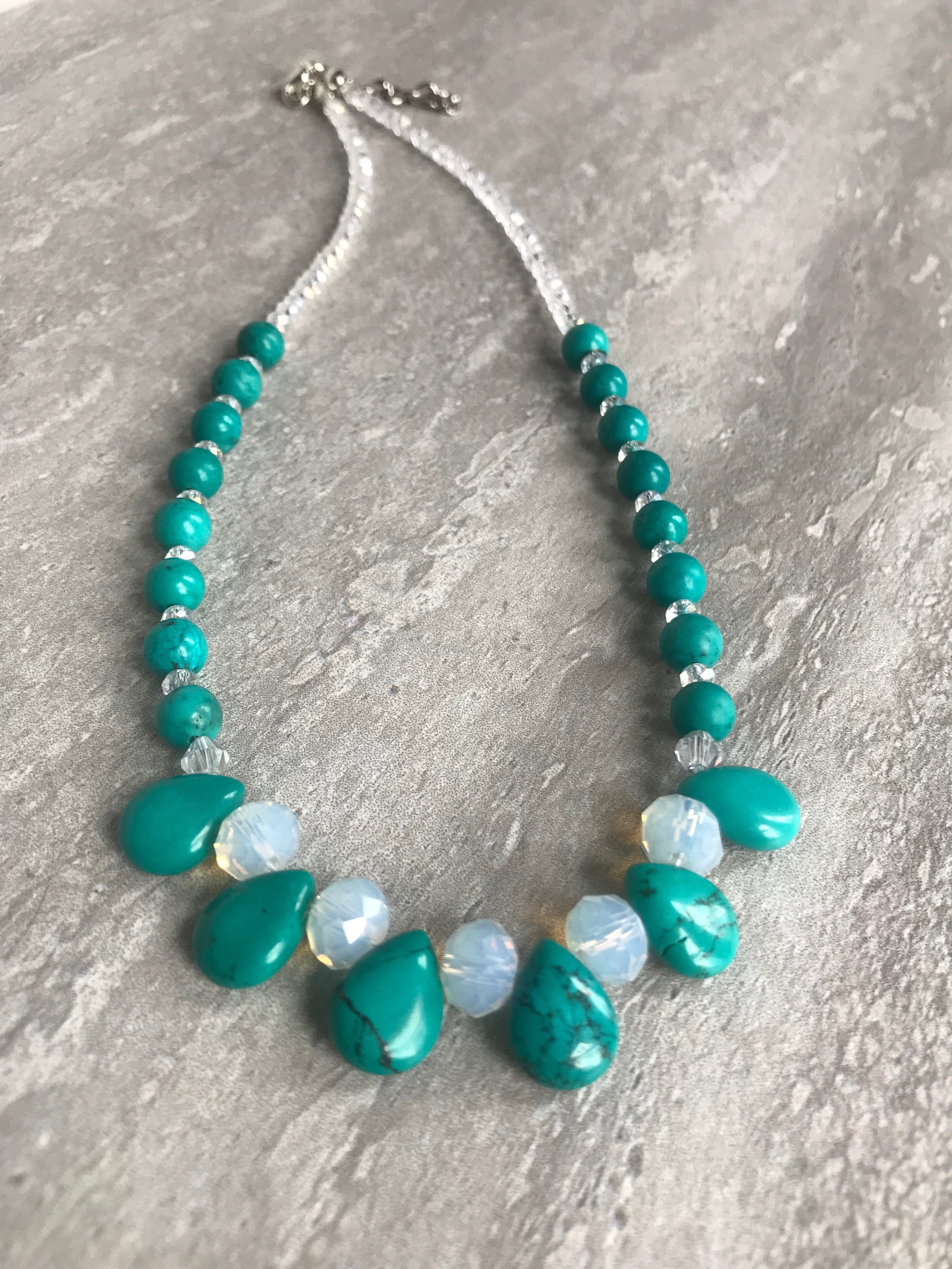 Howlite & Opalite Necklace
Elegant design featuring teardrop Howlite & faceted Opalite. This dreamy combination is complemented with smaller Howlite beads and sparkly glass all the way to the top!
16" hand beaded single strand necklace
Lobster claw fastening with 2" adjustable chain
Howlite is a powerful stone that calms the overactive mind. Use this stone to reduce anxiety and tension.
Even though Opalite is a man-made stone, we still love the iridescence and flash it contains.
sold out