bespoke beaded bouquets and gemstone wedding accessories
The beauty of our gemstone bouquets and accessories is that they last forever and can be kept as a perfect wedding souvenir. They add an extra touch of nature, sparkle and positive energy and can be customised especially to your vision of your big day. They can be created to embody any colour palette or theme and can be crafted into many different shapes and sizes.
It is important to us that our designs reflect the style and character of the Bride and Groom (or Bride & Bride/ Groom & Groom!). Crystals may be selected by colour or we can discuss the properties of each stone and how they can help to make your day that little bit more extraordinary.
We have a wide selection of materials to create bouquets from. Stones can be matched with glass, pearls, shells or many other types of beads.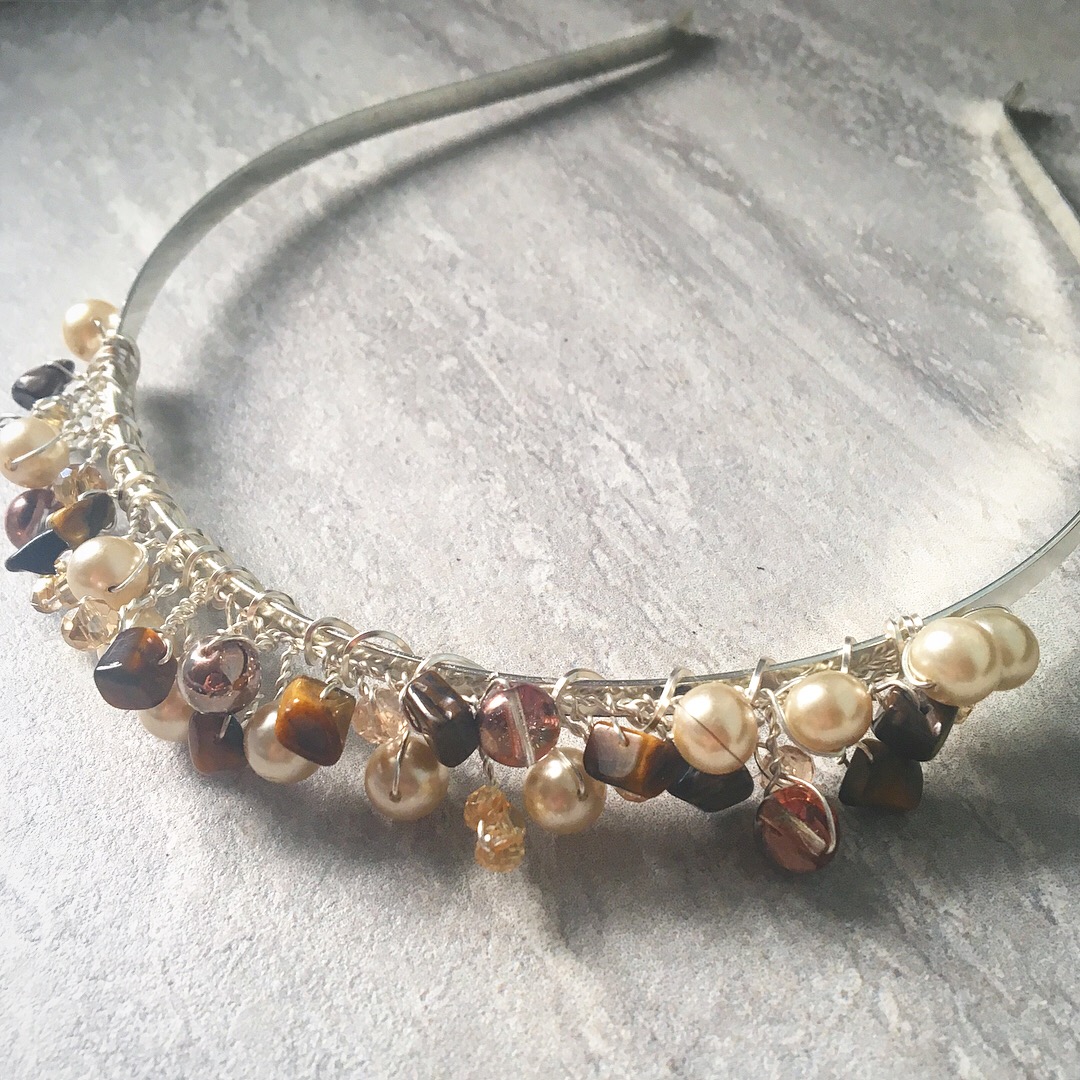 You can select special feature pieces if hosting a themed wedding. We are also happy to wire in anything which is special or sentimental to you if it is appropriate, for example one of your own crystals or a vintage broach from your Nan!
We can also offer packages which include Gemstone accessories for the rest of your wedding, these can double up as the perfect gifts for your bridal party or guests. Package orders can include matching and customised bridesmaid/flower girl bouquets, button hole pins, table CENTER piece arrangements, hair pins/tiaras, bridal jewellery and wedding favours such as gemstone KEY RINGS.
For more information on wedding package ideas or for a rough product price guide please feel free to ask.
If you find one of our proto-types is exactly what you're looking for they are ALSO available
For more information or to ask any questions about how we can create the perfect wedding pieces for you please do get in touch